Visit the nearest Rang-ay Bank branch for your banking needs on a Saturday.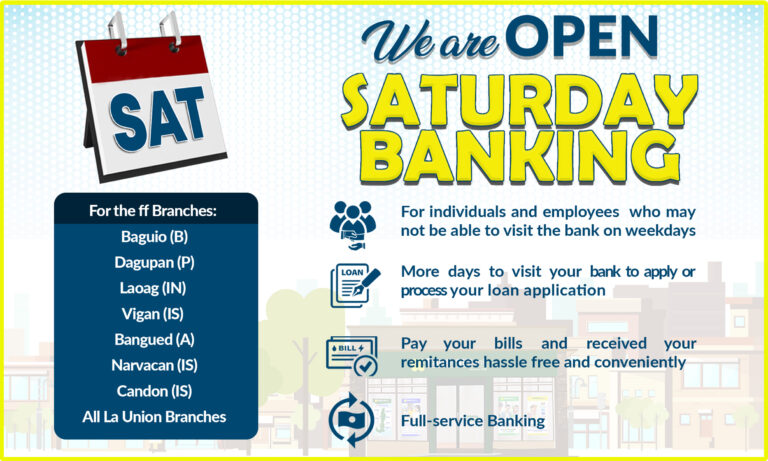 GIVING BACK TO THE COMMUNITY
Rang-ay Bank Luna (La Union) Branch marked its 10th Anniversary by donating retractable foldable tents and monoblock chairs to Luna La Union Transport Cooperative (LLUTC) last June 10, 2022.
Luna La Union Transport Cooperative (LLUTC) is a group of jeepney drivers that provide public transport services to the commuting public of La Union. The coop also engages in allied services or businesses, promoting and advancing the economic and social status of the members and ensuring the viability of cooperatives through the utilization of new technologies. Rang-ay team led by Area Manager Winnie Mingaracal together with Balaoan Senior Branch Manager Ma. Dulce Gonzalo, Luna Branch Manager Shari Karen Torralba and Marketing Team delivered the donations to the Chairman of LLUTC Mr. Armin Tumabcao and Secretary Nestor Abuda. Chairman Tumabcao expressed his appreciation to Rang-ay Bank for supporting their cooperative.
Marketing Officer Florence Licudine also conducted a presentation of product and services offered by Rang-ay Bank to the members, board of directors officers, drivers and operators with emphasis on the loan and deposit services. The bank conducts Financial Literacy Training and product presentations to local organizations all over the region. Get in touch with us thru e-mail at marketing@rangaybank.com or call us at (242) 5661 to 63 or 0917-320-5049 or message us at our facebook page facebook.com/rangaybank. To know more about the bank and it's services, visit our website at www.rangaybank.com.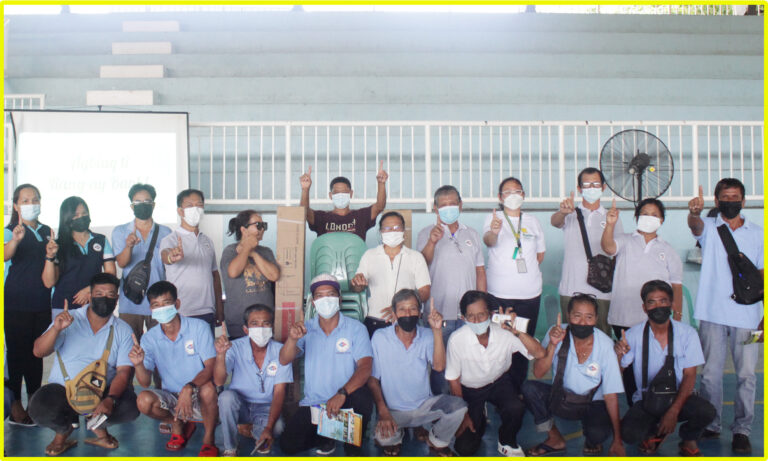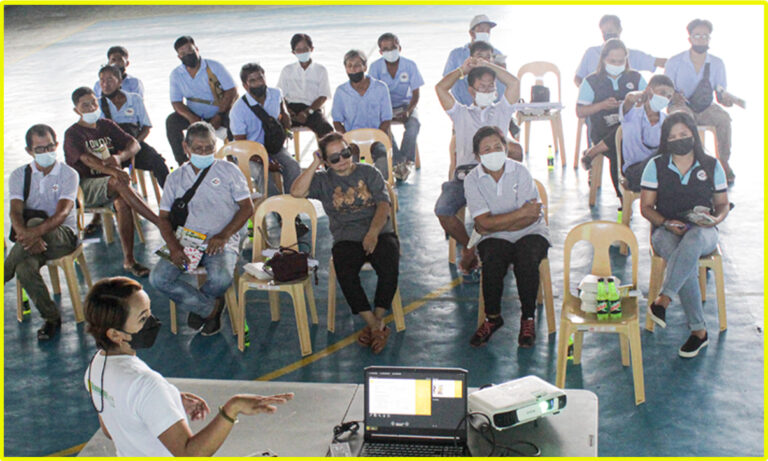 69TH RBAP Annual National Convention
Rang-ay Bank President & CEO and RBAP Director for Region 1, Ives Jesus Nisce II participated in the 69th Rural Bankers Association of the Philippines (RBAP) Annual National Convention held in Dakak Park and Beach Resort in Dapitan City, Zamboanga del Norte.
With the theme "Rural Banks' Resilience and Relevance: Rising Above the Challenges", the two-day convention was held last May 26-27, 2022, with attendees from rural bank members, commercial banks, government banks, and national government agencies. Rang-ay Bank Vice President for IT and Security Francis Michael De Los Santos was awarded by RBAP for his unwavering support, commitment and dedicated service to the rural banking industry on the first day of the convention.
Presentations and discussions were held on relevant programs, innovations, and best practices for rural banks. Speakers from government agencies included the National Privacy Commission (NPC), Agricultural Credit Policy Council (ACPC), Philippine Deposit Insurance Corporation (PDIC) and the Bangko Sentral ng Pilipinas (BSP). The keynote speakers were BSP Monetary Board Member V. Bruce Tolentino and LandBank President Cecilia Borromeo.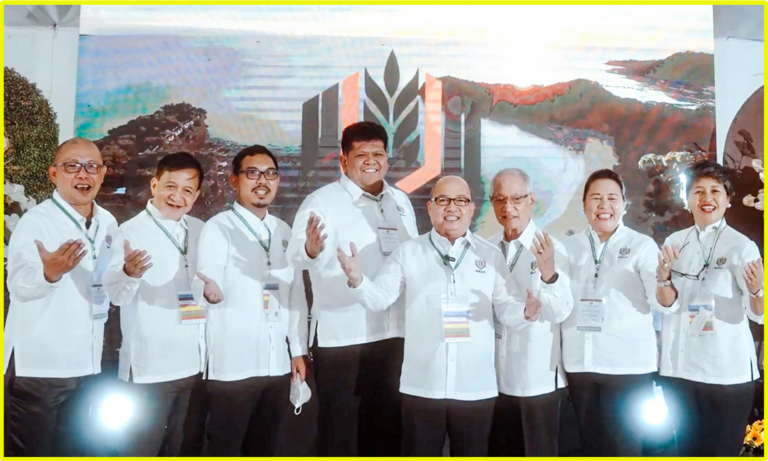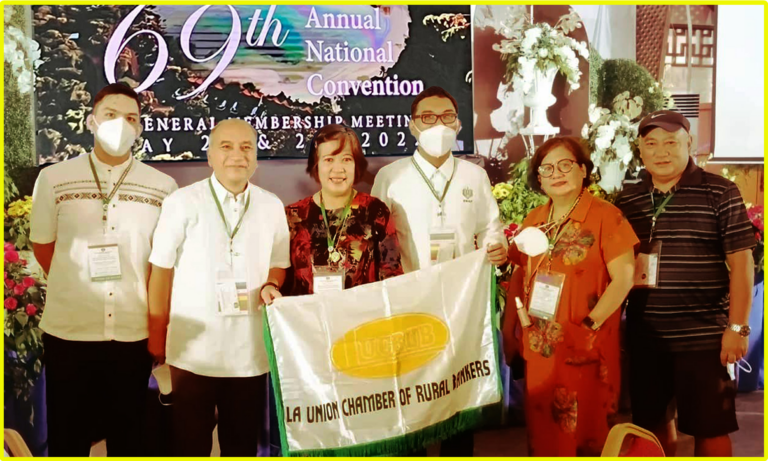 BSP CONFIRMS INTERNAL AUDITOR
Rang-ay Bank congratulates Ms. Janet Zamoranos as she was confirmed by Bangko Sentral ng Pilipinas (BSP) as the Internal Audit Head of Rang-ay Bank last April 6, 2022.
Circular No. 1141 of BSP states the internal audit function of trust corporations shall assess and complement other control initiatives like risk management and compliance. According to the circular, the audit shall ascertain whether the institution's trust and other fiduciary business and investment management activities have been administered in accordance with laws, Bangko Sentral rules and regulations, and sound trust or  fiduciary principles.
Ms. Janet has been with the bank for more than 20 years. She was hired on June 15, 1998 as Deposit Assistant of the Main Branch and continued to grow with the bank. Since then, she has been promoted to different positions from , Branch Manager, up to being the Senior Audit Manager of the bank.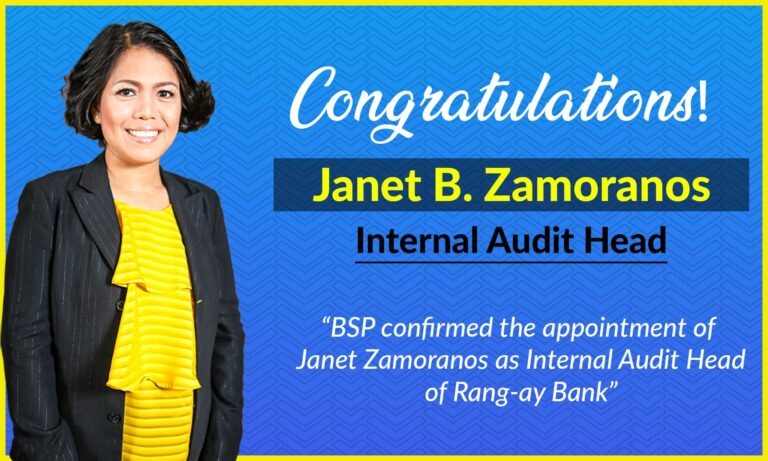 ONLINE STOCKHOLDERS' MEETING 2022
Rang-ay Bank held its Annual Stockholders' Meeting via videoconference last April 30, 2022. The yearly meeting of the bank's shareholders allows management to report the company's business operations for the year 2021 and to elect the Board of Directors.
In 2021, on its 65 Years of Countryside Banking, Rang-ay continued to perform banking services and extend loan despite the ongoing pandemic. 31% of the bank's loanable funds were released to agricultural projects, agri-business and farmers. The bank was once again accredited as a Rural Financial Institution (RFI) by the Bangko Sentral ng Pilipinas during this period. Likewise, the bank continues to support local businesses by lending to micro, small and medium enterprises (mSMEs). Rang-ay Bank also renewed its Accreditation for Automatic Payroll Deduction Scheme (APDS) by Department of Education (DepED) under IBM Code no. 300 allowing the bank to continue its Salary Loan Program to teaching and non-teaching personnel of public elementary and secondary schools in Ilocos and Cordillera Regions.
Rang-ay Bank formally inaugurated its Aringay, La Union Branch as part of the 65th Anniversary celebration. The bank now has 30 banking offices, serving six (6) province in Northwestern Luzon. Rang-ay Bank branches also marked our 65 year milestone by conducting community projects in the communities where branches are located. Rang-ay Bank also support the government vaccination program to prevent the spread of Covid 19. As frontline economic workers, 100% of the bank employees have already been fully vaccinated with many offices receiving safety seals.
The meeting of the bank's shareholders saw the re-election of the incumbent seven (7) Directors – Ives Nisce, Leticia Asenci, Mario Galvez, Flora Ignacio, Ivy Rose Martinez, Ives Jesus Nisce II and Jose Osias. Chairman Nisce acknowledged the bank's officers and staff for their hard work and dedication as Rang-ay Bank maintained its position as the No. 1 bank in its class in the Ilocos and Cordillera despite the challenges brought about by the pandemic. He also thanked steadfast support of directors, stockholders and the local communities it serves for their continued trust and support of their local bank.