Orientation and AMLA Seminar 2022
Rang-ay Bank held an orientation and AMLA Seminar for recently hired employees last July 30, 2022, at the Head Office Conference Room in San Fernando City, La Union with a teleconference for those in the branches.
The event was attended by twenty-nine (29) employees from the Head Office and branches. The orientation aims to instill to the new hirees the bank's mission "To hasten progress in the communities of the Ilocos Region and Cordillera through accessible and affordable banking services." Products and services, regulatory issuances, IT, HR, and security policies, Consumer Assistance, Financial Literacy and Anti-Money Laundering (AMLA) were discussed during the said event.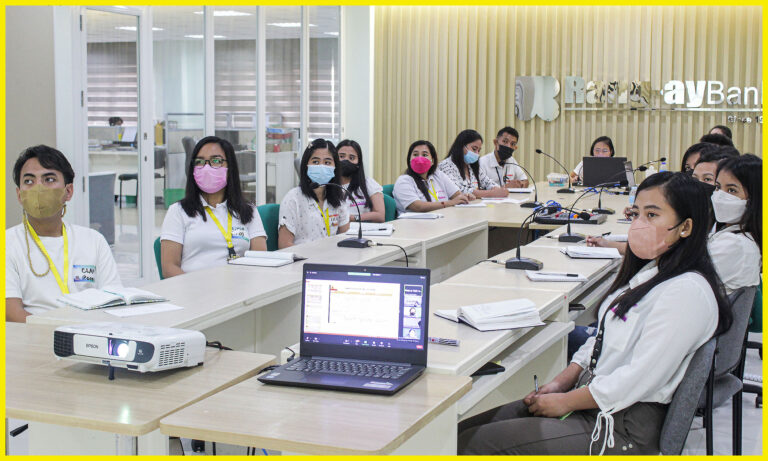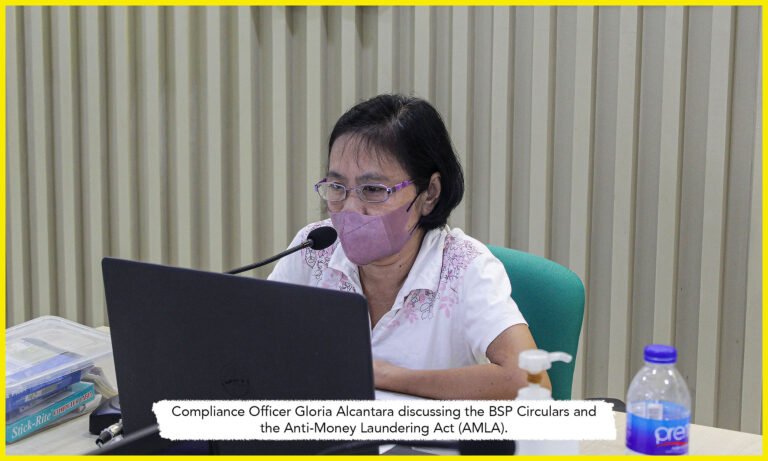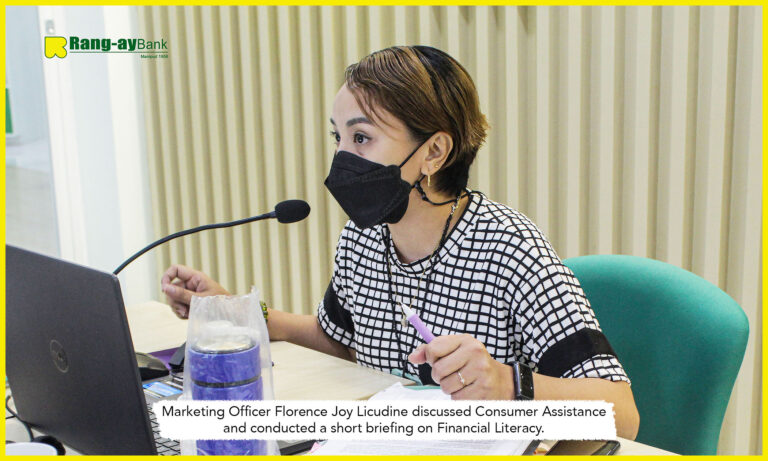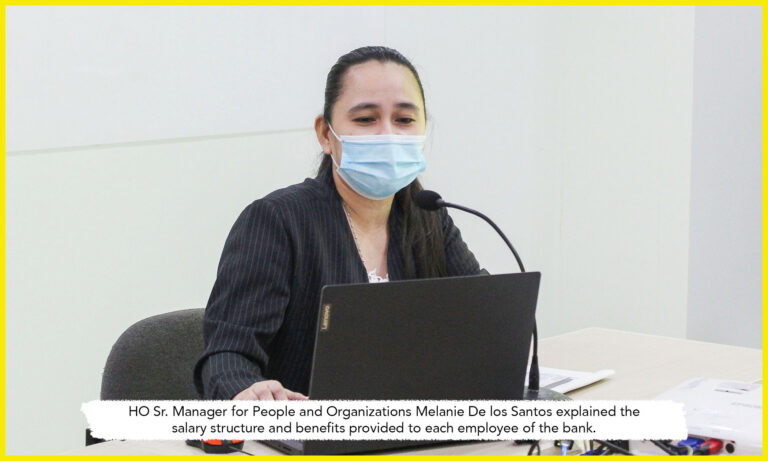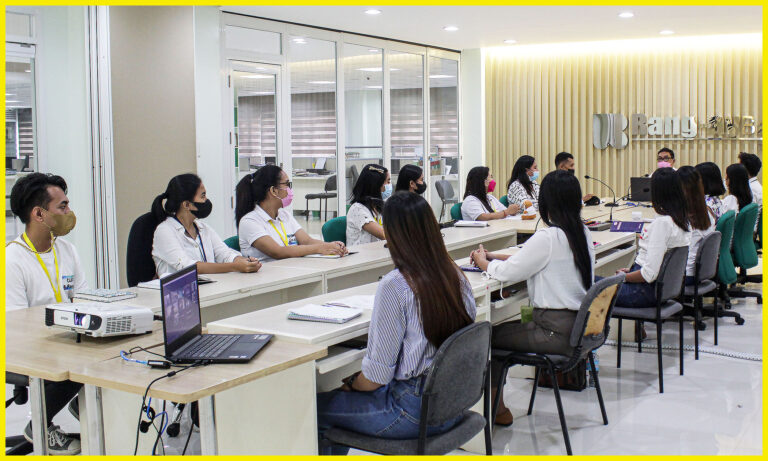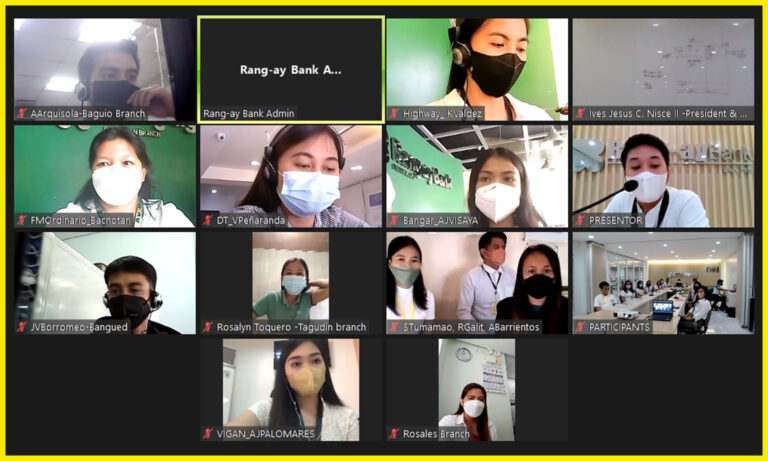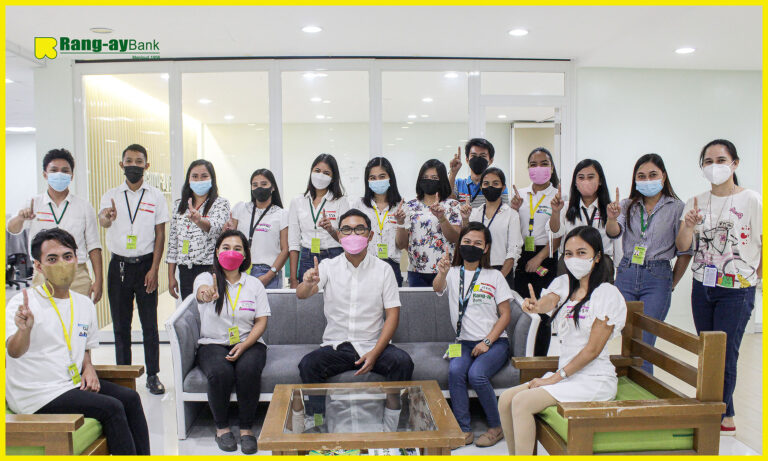 MAGSINGAL (IS) BRANCH 14TH ANNIVERSARY
Rang-ay Bank Magsingal (Ilocos SUr) Branch marked its 14th Anniversary with the donation of monoblock bench chairs to the tricycle operators and drivers association of Magsingal, Ilocos Sur last July 26, 2022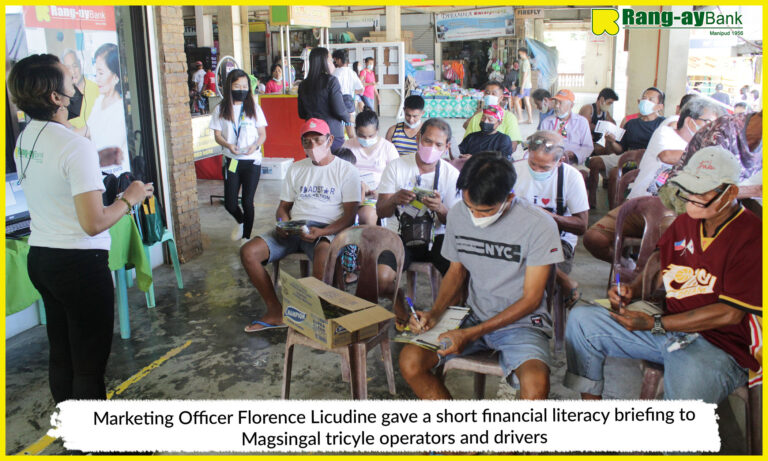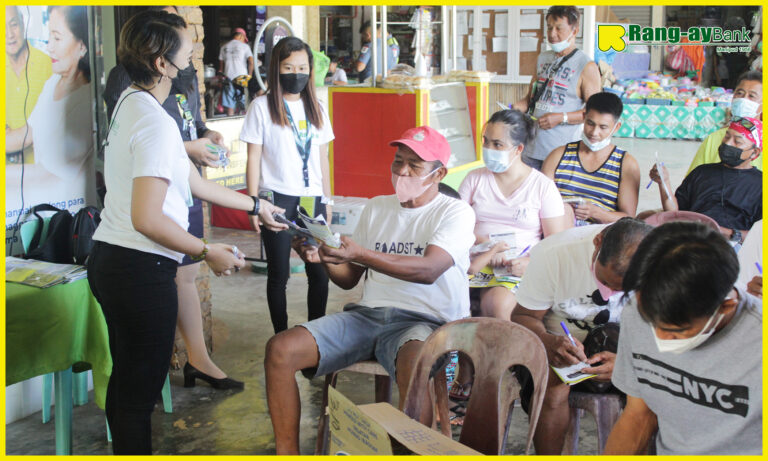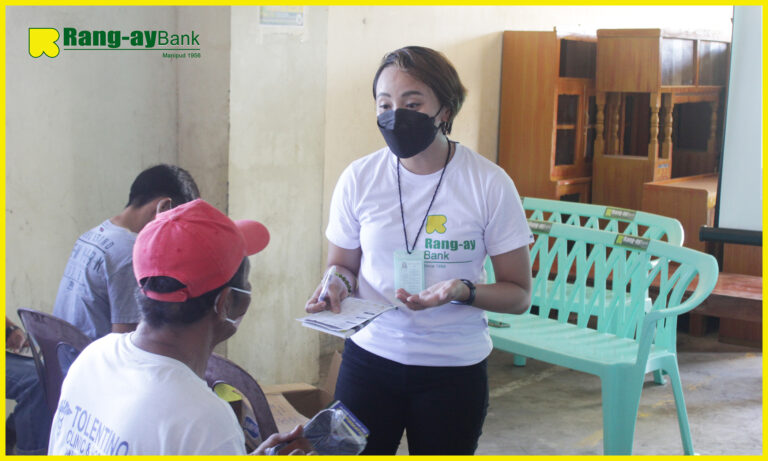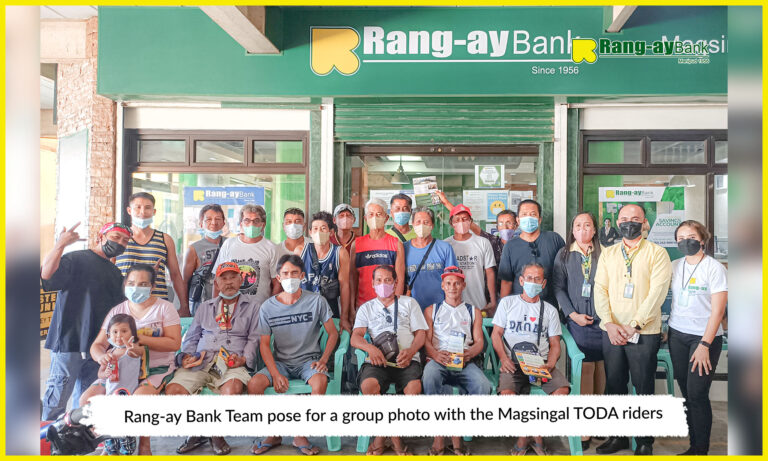 Rang-ay Bank joins Provincial Government of La Union (PGLU) in empowering mSME's
Provincial Government of La Union (PGLU) conducted a seminar to enhance the business climate and promote the spirit of La Union Probinsyanihan. The training for mSME was held on July 6, 2022 at the 4th Floor La Union Provincial and Administrative Commercial Building, City of San Fernando, La Union. The seminar aims to ensure that the MSMEs continuously develop, expand their market scope and potentially increase revenue.
Rang-ay Bank Team led by Area manager for central branches Thelma Evelyn Tabafunda and Marketing Officer Florence Joy Licudine introduced Rang-ay Bank and discussed the bank's products and services giving emphasis to the mSME Business Loan Program for entrepreneurs. This loan program is available to businessmen or entrepreneurs looking for additional capital and asset financing. This quick affordable loan program has very flexible terms to accommodate any business or commercial endeavor from start-up capital to revolving inventory loans to revolving credit lines.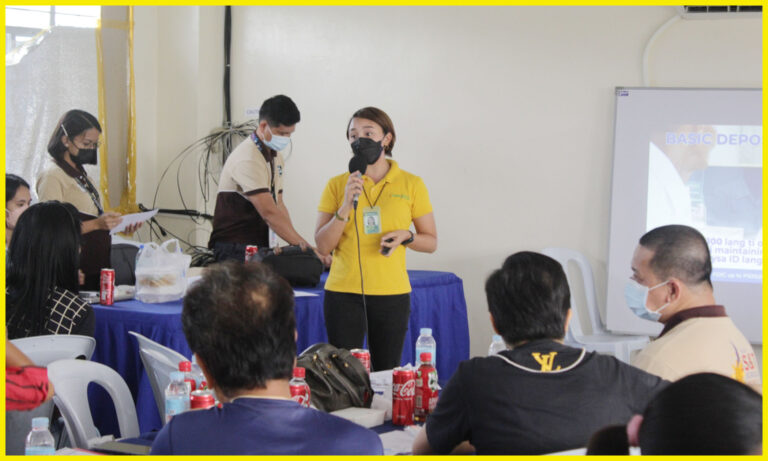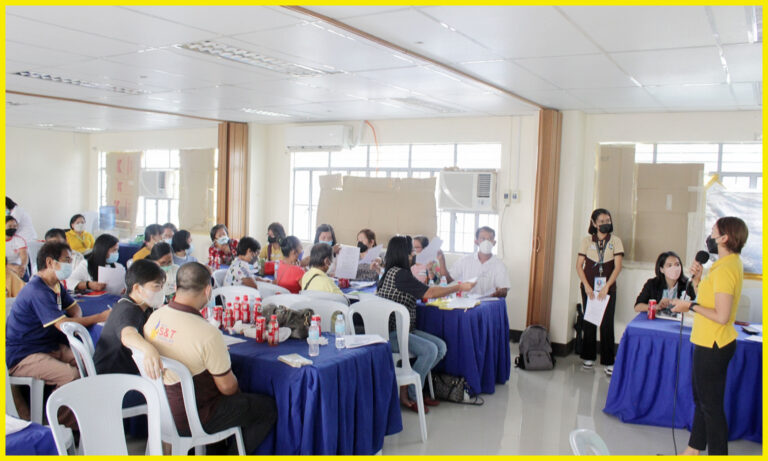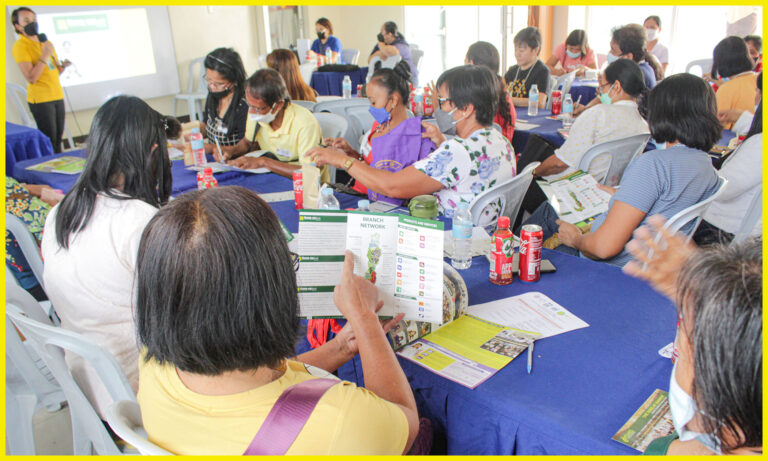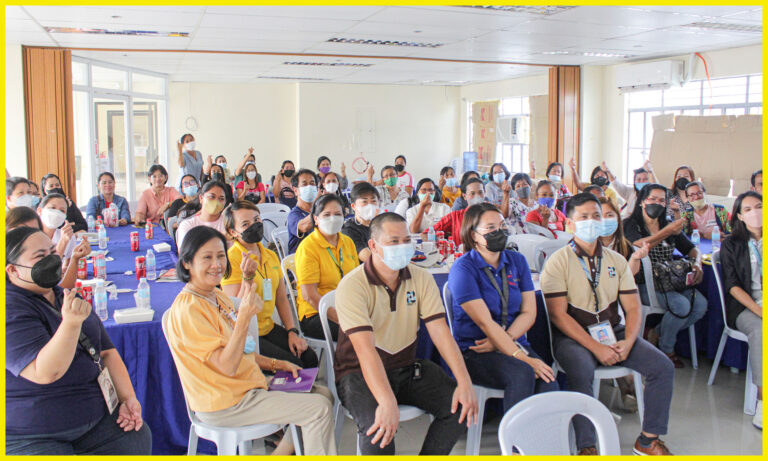 BACNOTAN (LU) BRANCH 16TH ANNIVERSARY
Rang-ay Bank Bacnotan (La Union) Branch marked its 16th Anniversary with the turn-over of water dispenser and stand fan to the Treasury and Accounting Departments of LGU-Bacnotan last July 5, 2022.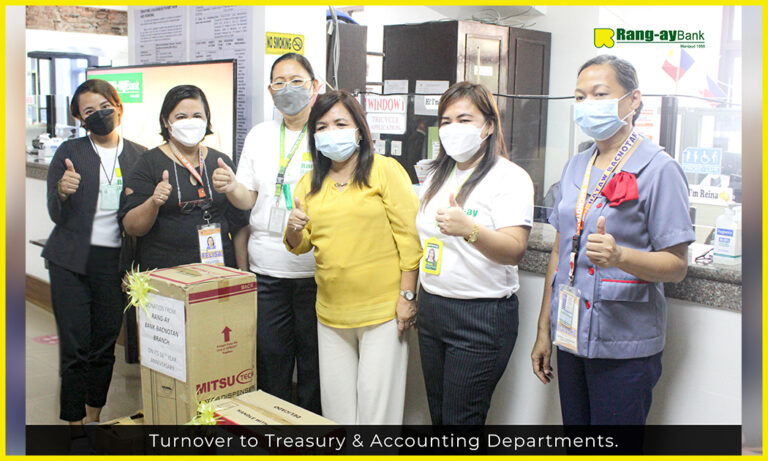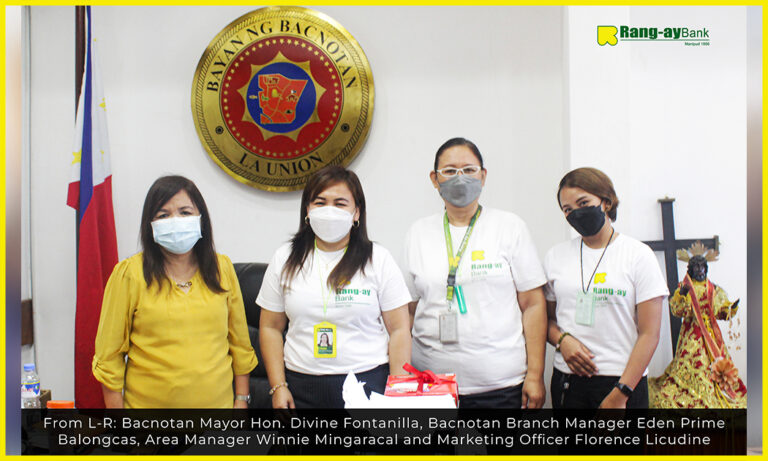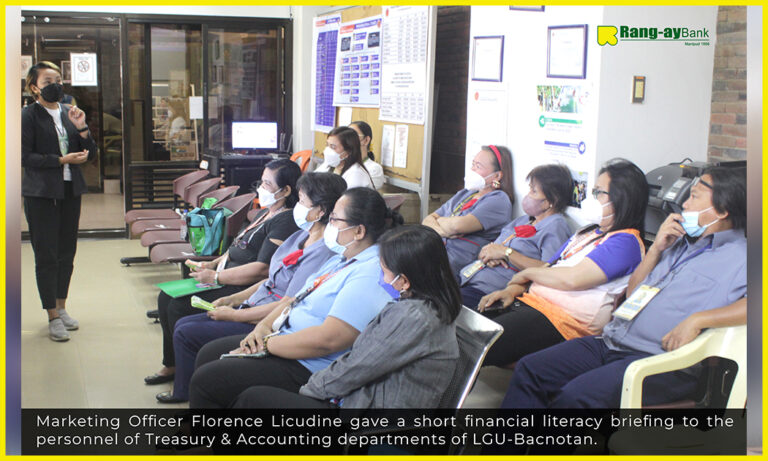 Rang-ay Bank and the Rotary Club of San Fernando City North conducted financial literacy training to the parents, teachers and learners of BHC Educational Institution, Inc.
"Alay sa Kabataan" project was held at BHC Covered Court, Sevilla, City of San Fernando, La Union on July 1, 2022 with the theme "Imagine Rotary". More than 30 learners were given school supplies and other educational materials which will help them in the coming school year. The Rotary Club of San Fernando City North headed by President Deleo Hidalgo is one with Rang-ay Bank in its commitment to give assistance to mothers and children of the community.