Are you looking for good-running used motor vehicles? Check these out:
✓ Prices are negotiable
✓ Financing Available
✓ Units are available for viewing and testing at the Rang-ay Bank Parking Lot beside Yabes South Paseo, Rizal Ave. SFCLU.
Rang-ay Bank also offers Motor Vehicle Loan for business or personal use. Get your own vehicle through Rang-ay Bank's Motor Vehicle loan program and enjoy hassle-free transportation to your workplace or for your business.
For inquiries, contact Krizza or Novia at tel # (072) 242-5661 to 63 local 306 or 0917-329-4802.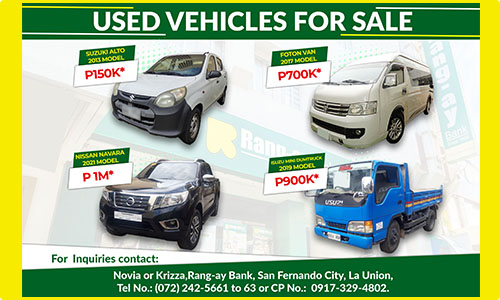 Pierre Fauchard Academy (PFA) Award
The Rang-ay Bank family congratulate Dr. Rosita Canlas-Nisce, wife of our bank Chairman, Ives Nisce. A Special Award of Appreciation was presented to Dr. R. Nisce by the Pierre Fauchard Academy (PFA) Philippine Section through Asia Trustee Dr. Myrna Bañes last May 31, 2022 at the Manila Hotel during the PFA 41st Annual Convocation and Induction Ceremonies.
PFA is an International Honor Dental Organization, where membership is intended both as an accolade for past accomplishments in dentistry and as encouragement to further achievement. PFA Fellows are selected based on contributions to dental literature & research and service to the dental profession & general community.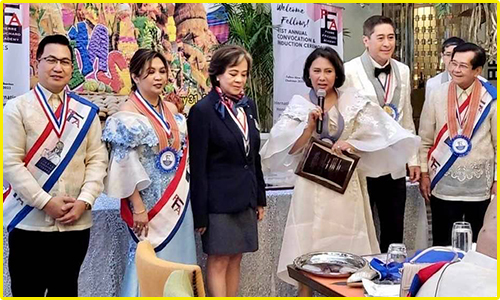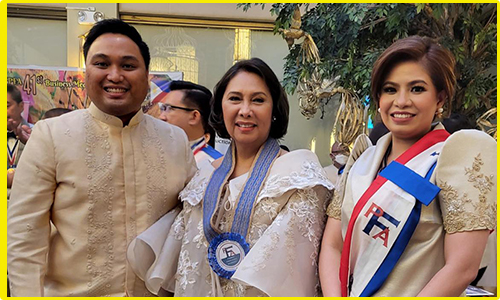 Provincial Government of La Union and the Multi-Sectoral Governance Council (MSGC)
La Union Provincial Governor Francisco Emmanuel "Pacoy" R. Ortega III expressed his gratefulness through a Mark of Gratitude to the members of Multi-Sectoral Governance Council (MSGC) for their valuable contribution and support in the Performance Governance System journey of the Provincial Government of La Union (PGLU) during the council's courtesy exit visit on June 20, 2022 at the Office of the Provincial Governor.
Further, Gov. Pacoy also stated that newly elected Governor Rafy Ortega-David will continue to finish his goal of passing the Institutionalization stage during the Revalida. The MSGC also expressed their commitment to continue supporting the province's new governor.
Both the PGLU and the MSGC are partners in fostering plans, insights, advice, and other reviews to amplify substantive working in the implementation of PGLU's strategic initiatives and attainment of set goals.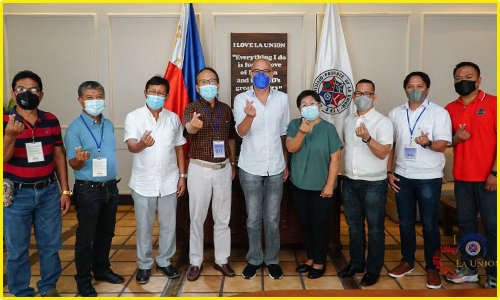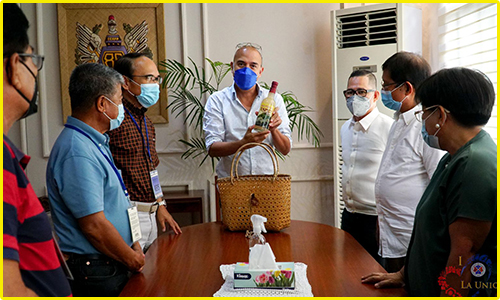 Visit the nearest Rang-ay Bank branch for your banking needs on a Saturday.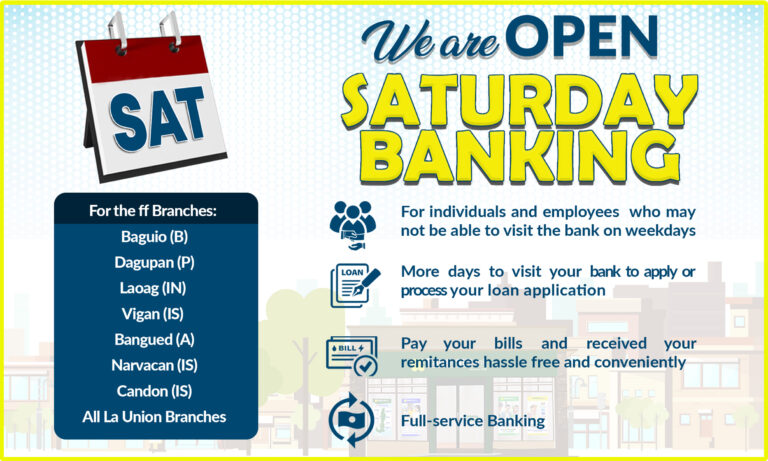 GIVING BACK TO THE COMMUNITY
Rang-ay Bank Luna (La Union) Branch marked its 10th Anniversary by donating retractable foldable tents and monoblock chairs to Luna La Union Transport Cooperative (LLUTC) last June 10, 2022.
Luna La Union Transport Cooperative (LLUTC) is a group of jeepney drivers that provide public transport services to the commuting public of La Union. The coop also engages in allied services or businesses, promoting and advancing the economic and social status of the members and ensuring the viability of cooperatives through the utilization of new technologies. Rang-ay team led by Area Manager Winnie Mingaracal together with Balaoan Senior Branch Manager Ma. Dulce Gonzalo, Luna Branch Manager Shari Karen Torralba and Marketing Team delivered the donations to the Chairman of LLUTC Mr. Armin Tumabcao and Secretary Nestor Abuda. Chairman Tumabcao expressed his appreciation to Rang-ay Bank for supporting their cooperative.
Marketing Officer Florence Licudine also conducted a presentation of product and services offered by Rang-ay Bank to the members, board of directors officers, drivers and operators with emphasis on the loan and deposit services. The bank conducts Financial Literacy Training and product presentations to local organizations all over the region. Get in touch with us thru e-mail at marketing@rangaybank.com or call us at (242) 5661 to 63 or 0917-320-5049 or message us at our facebook page facebook.com/rangaybank. To know more about the bank and it's services, visit our website at www.rangaybank.com.